The results of a new survey have revealed what property investors are most concerned about in the current market but also found that they feel more positive than other property owners.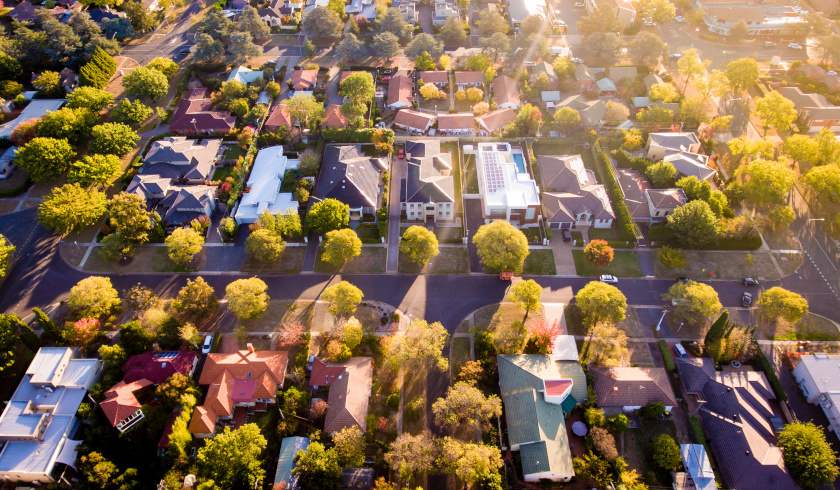 According to the latest edition of ME's Quarterly Property Sentiment Report, perceptions of the market is mixed. A slim majority feel neutral towards the market (37 per cent), while more than a third feel positive (35 per cent) and 28 per cent feel negative.
However, investors feel more positive than owner-occupiers or first home buyers, at 44 per cent of respondents.
According to ME's general manager of home loans, Andrew Bartolo, the positivity in investors and younger age brackets shows the sentiment that price declines provide a good opportunity to purchase property.
Property investors are also optimistic about property prices. More investors expect the value of their property to rise over the next 12 months more than those who think they will hold steady or decline; 32 per cent are expecting a rise, as opposed to 30 per cent expecting declines and 30 per cent not expecting any movement.
Overall, property owners in metropolitan Tasmania are expecting value rises the most at 50 per cent, followed by those in metropolitan NT (40 per cent), and then metropolitan South Australia and Queensland, both at 36 per cent.
"Enduring positivity about price expectations is possibly linked to Australians' long-held belief that property prices will always go up," Mr Bartolo said.
"Sentiment has also likely improved since we conducted the survey, given negative gearing now seems to be off the table and APRA has proposed changes to home loan serviceability."
Given that a large proportion expect prices to rise in the next 12 months, 58 per cent of respondents plan to sell their property, while 34 per cent plan to buy property.
For investors, 44 per cent plan to buy property and 23 per cent plan to sell. Two-fifths (39 per cent) said they do not plan to buy or sell.
The largest property fears
First home buyers are most concerned with housing affordability (94 per cent), followed by owner-occupiers (87 per cent). Investors are least concerned, at 83 per cent.
Affordability was a greater concern for investors than many other issues, such as: switching from interest-only loans to principal and interest loans (at 74 per cent), the value of their property declining (64 per cent), declining property prices resulting in owing more on a property (53 per cent), and tighter credit policies making refinancing more difficult (53 per cent).
"People often forget house prices doubled in recent years, so falls of 10-15 per cent won't do much to improve affordability over the long term," Mr Bartolo said.
"Concerns about credit may change given the recent APRA announcement on serviceability."
Meanwhile, 59 per cent of investors were happy that property prices were declining, which could make property purchases a more appealing option.
"Cooling property prices present new opportunities for those trying to get into the market," Mr Bartolo said.
"If you're planning to buy, it's important to think long-term and always buy affordable."
"Consider whether you can comfortably repay your mortgage over the long term regardless of changes to interest rates, your lifestyle, and without having to rely on less dependable sources of income like rent and bonuses."